How much does it cost to install a tachograph on a truck?
Owners of successful transport companies do not hide the secret of their effective and productive work. They are constantly monitoring their fleet and monitor the activities of employees. This gives an understanding of the correct planning of further work and the possibly of reducing the inappropriate actions of employees in the future. According to some experts in the field of transport monitoring, one of the most effective ways to monitor the work of truck drivers is to install a tachograph.
What is a tachograph?
A tachograph is a control device for commercial freight vehicles and equipment. It continuously records data on the speed and route of the vehicle, as well as the driver's working hours. The information that the tachograph records is not subject to adjustment. Many transport companies acquire tachographs to make business more productive. The effectiveness of the implementation of the device is proven by real indicators.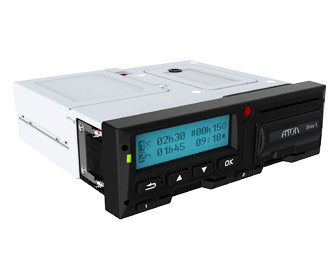 How does the device work?
For the device to work, tachograph cards are required. There are two main types: for the driver and the company. Cards are also available for tachographs with SKZI blocks and without SKZI. The first option is available only for transportation in Russia. If the tachograph was installed on the vehicle after 2015, then it is necessary to make a cryptographic information protection card for it. For the card to work correctly, a chip is mounted in it, from which information is read by the electronic module.
What kind of transport do tachographs install?
The "black box" for the car is installed on the following modes of transport:
Buses for passengers with a capacity of more than eight seats;
Trucks heavier than 3.5 tons.
Installation cost
Clients of KGK Global note that the installation cost pays off in the first few months of using the tachograph. The cost of installing, activating and calibrating the Atol Drive 5 SKZI tachograph within the Moscow region is 6,000 rubles. Additional sensors and installer travel are paid separately.