Rules for the use of tachographs in Russia
The tachograph is the "black box" of the machine. The device collects information about the movement of the car, the mode of work and rest of the driver. Data is stored in the internal digital memory of the device.
To use the tachograph, you need special cards: for the driver and the company, and are also divided into CPSI and ESTR cards.
Information about the operation of the vehicle is also stored on the card for the tachograph.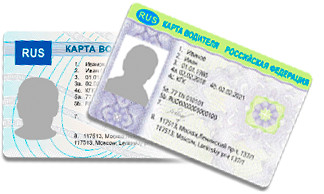 How to use a tachograph?
An instruction manual with a detailed description of the operation must be included with the tachograph. Usually it contains several important steps for working with the "black box".
Before using the device, the driver must insert a card into the tachograph slot. For correct operation, it is placed in the tachograph with the chip up until a distinctive click is heard. Next, the driver's personal information (full name) will appear on the screen. If this does not happen, the card may not be fully inserted.
In case of incorrect operation, the card may not be read at all or the tachograph will constantly issue it back. In this situation, you must contact the service to find out the cause of the failure.
If everything goes according to the instructions, the next step is for the driver to indicate on the display the location of the car before the start of movement, information about the rest or other work. After entering the data, you can go on a given route.
The tachograph begins to record information about the movement of the car from the moment it moves. After stopping the car, the driver must check the current mode on the device display.
The tachograph will automatically switch to rest mode after the driver turns off the ignition in the car. To complete the work shift, you need to remove the card from the slot.
Replacement of tachographs for cars in Russia
With the adoption of amendments to the order of the Ministry of Transport of the Russian Federation No. 273 "On approval of the Procedure for equipping vehicles with tachographs", new obligations were imposed on the workshops when replacing the cryptographic information protection unit of the tachograph.
After dismantling the cryptographic information protection block from the tachograph, service centers should destroy key information contained in the block from it. In addition, the workshops are required to send the destruction data to the Federal State Institution "Rosavtotrans".
The dismantled SKZI block with the saved public key certificate must be transferred to the transport company for storage.